Via Romani welcomes you to our collection of Mediterranean and Old World Spanish style furnishings. We operate our own design and production studio, staffed with talented artists and craftsmen, with facilities in Peru and Los Angeles. We are the premier design source when it comes to Spanish Revival and Tuscan Mediterranean interiors. Servicing the industry for over 30 years.
Design Studio
In our studio our in house designers actively work with clients to bring their visions into reality. Working closely with the design community and discriminating clients, our passion for detail and years of experience within the Spanish Mediterranean, Spanish revival and old world furniture styles has made us into an industry specialist. We have worked with leading designers from coast to coast, becoming a leading source for design, production, and installation. Via Romani is dedicated to helping you build a home that is warm and cozy, simple but elegant, never plain or boxy and and true to the style.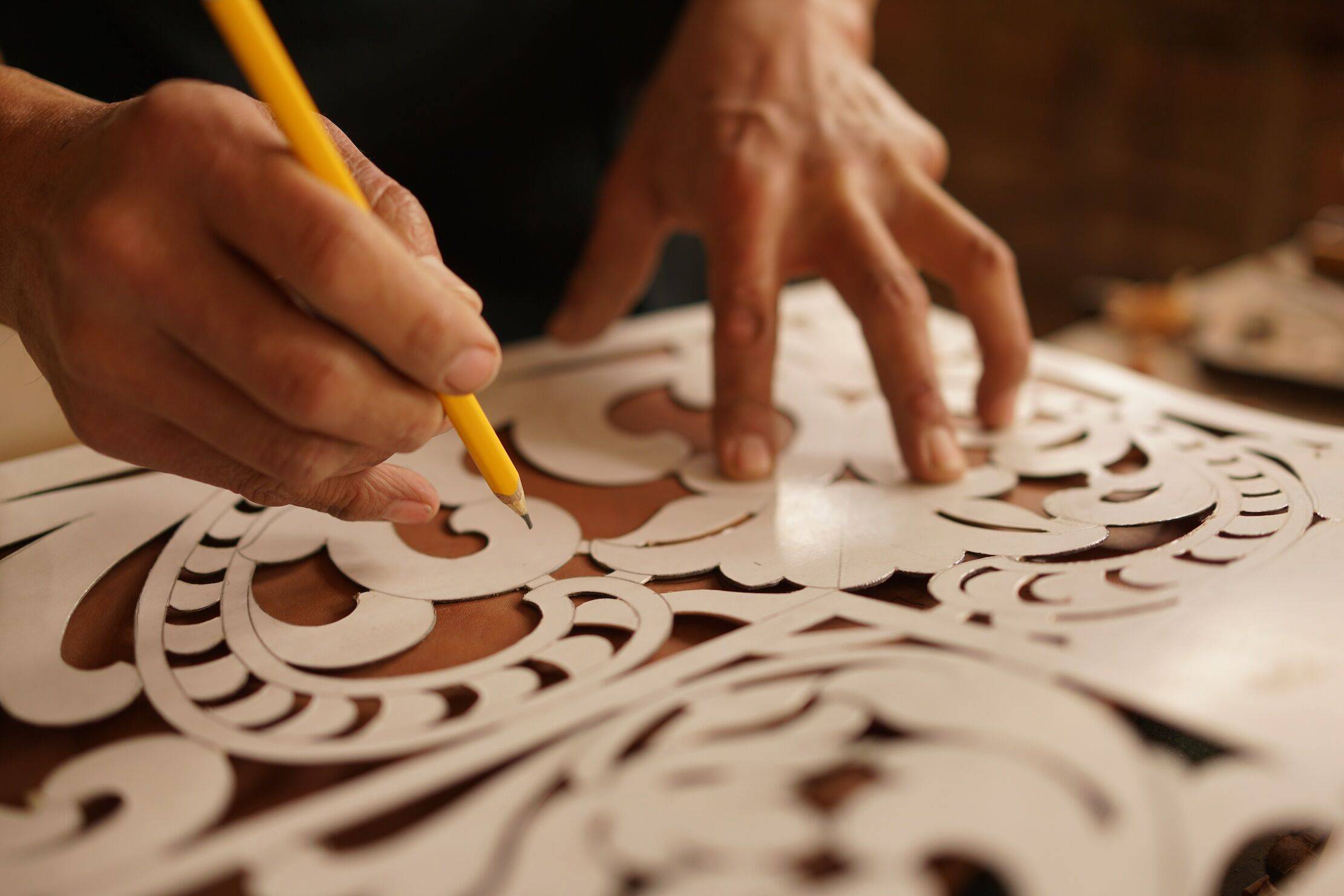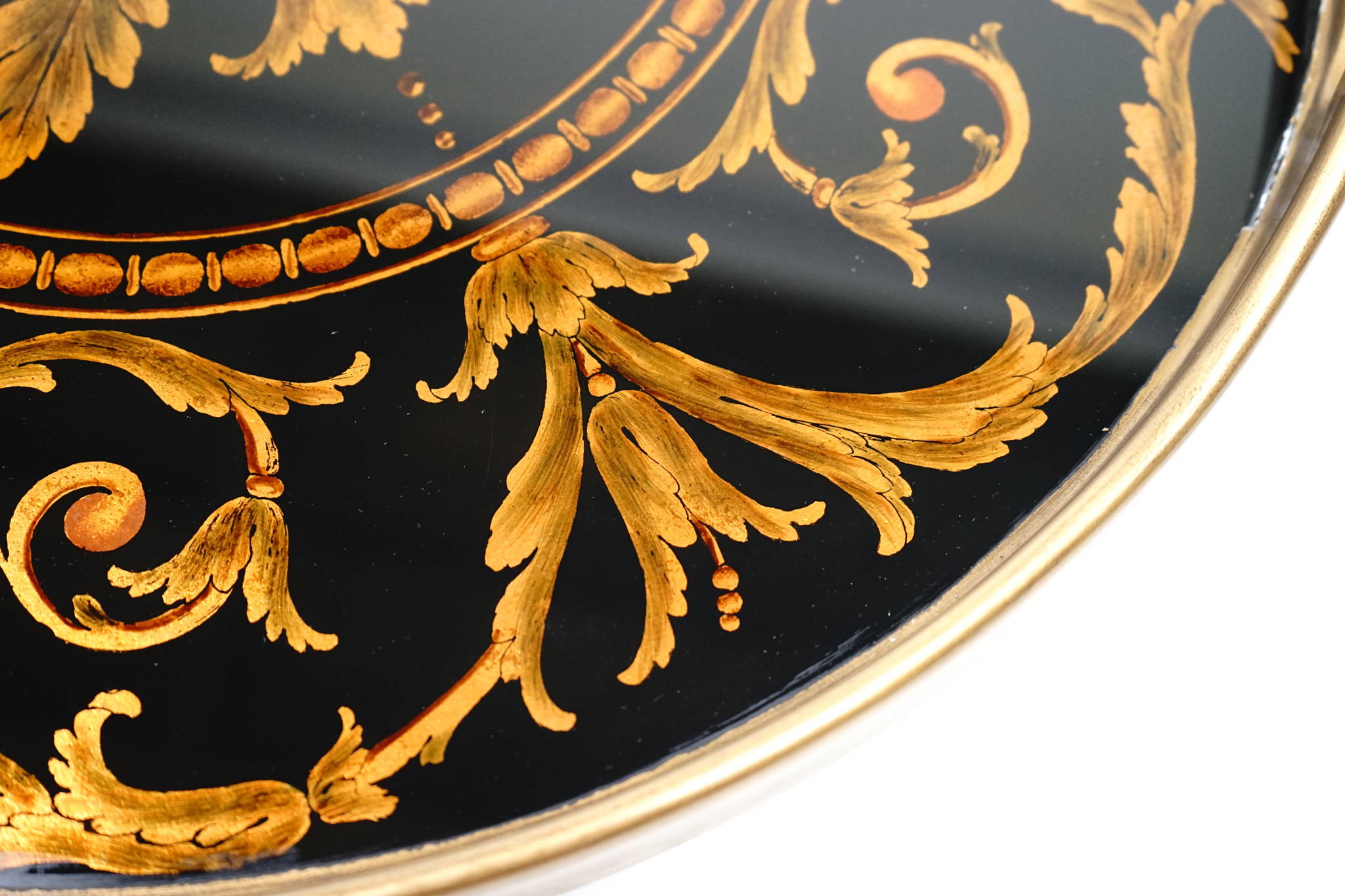 Showroom and Online Store
Our new showroom, Via Romani, makes it possible to bring our unique items to aficionados of the Spanish Renaissance and Mediterranean styles to Westlake, Malibu, Ventura and Los Angeles areas.   Our Newly opened furniture showroom and original art gallery at 31139 Via Colinas in WestLake Village is currently exhibiting the abstract contemporary art of Los Angeles artist Todd Williamson, recently returned from the prestigious Venice Biennale and curated by Sur le Mur.
Made-to-Order Manufacturing
By owning and operating our own factory in Peru, we're committed to continue to create lasting solid wood, bench-made heirloom furniture in the Mediterranean and old world Spanish styles. Although our speciality is in the reproduction of beautiful authentic pieces we occasionally but artfully make some design changes and infuse modern materials that allow our beautiful furniture to effortlessly mix with contemporary styles.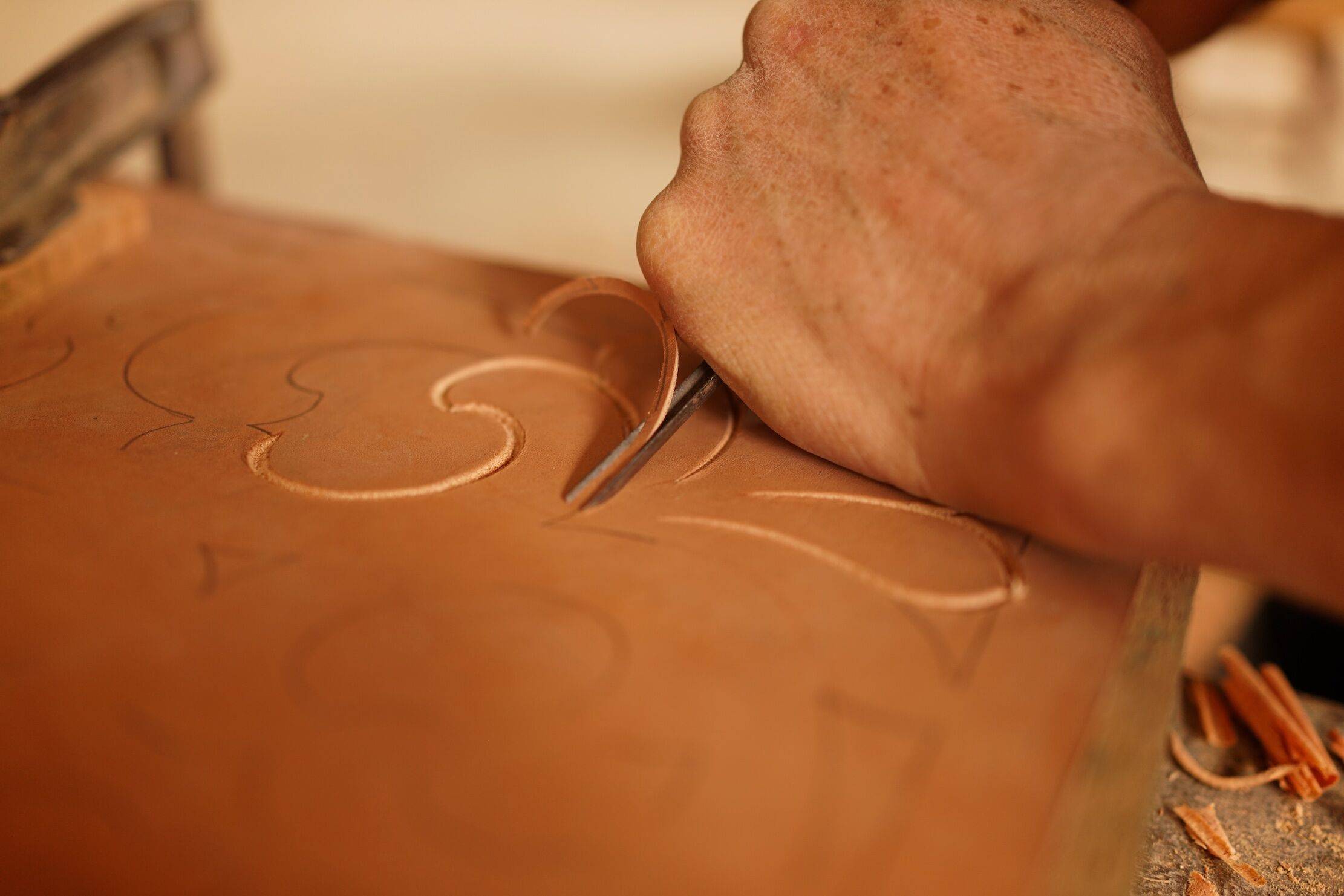 ---
Before computer guided machines replaced human hands and laminates and plastic was substituted for real renewable wood, our carvers were decorating and enhancing wood furniture with unique and beautiful designs, recreating the style and beauty of the past.
Today our carvers are still working to produce these hand-carved, bench made items and beautiful hand carved reliefs that we can size to fit your home.
Similar to carving wood, carving leather is a historic method of design. Our in-house carving team has been carving with us for over 25 years, and are able to create some of the most intricate, tooled leather designs on the market.
Carving leather gives so much life to the material, and we're always looking for challenging new ways to showcase our craft.
Verre Eglomise is the French technique of reverse hand-painting and gold leafing the inside of a glass panel to produce a stunning mirror-like, reflective finish. The name is derived from the 18th century French decorator Jean-Baptiste Glomy and is a technique that has been used throughout Europe since the 15th century. This elaborate gilding process is a signature technique of Via Romani. Our Verre Eglomise trays have been featured in Vogue and several Interior Design Magazines and makes the perfect home accessory for the holidays.
Contact us for a free design consultation
Let's work together to build your dream piece!